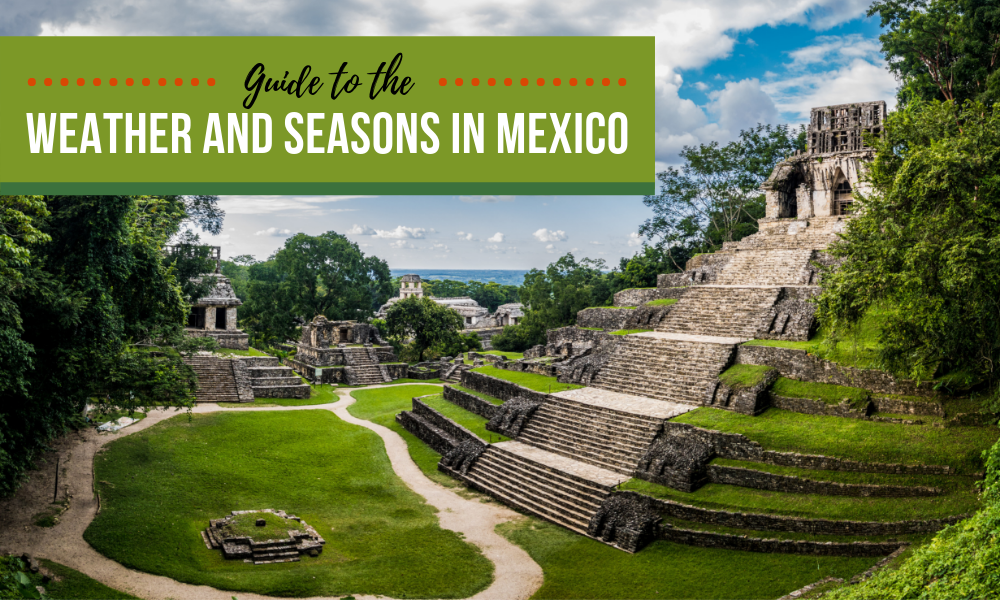 The best time to visit Mexico largely depends on what weather you want during your stay. For a relaxing vacation on the beach, you may want to visit during its hottest months while those looking to hike and explore ruins may prefer cooler temperatures. To determine which time of year is best for your visit, consult this guide to the weather and seasons in Mexico.
Temperature in Mexico
Hottest months
Depending on the area you're visiting, the hottest time to visit Mexico is generally between April and September. In Mexico City, the hottest month is May when temperatures reach an average of 64 degrees Fahrenheit (18 degrees Celsius). On the Pacific Coast, however, the hottest period is between July and September and between April and May in the south.
Coolest months
Typically, the weather in Mexico is coldest between December and February. Temperatures, however, will vary greatly by region. While it may remain hot in the Yucatan during this time, temperatures can reach freezing further inland.
Seasons in Mexico
Rainy season
The rainy season in Mexico spans between May and October. During this time, the risk of tropical storms is the highest. The positive side of visiting Mexico during the rainy season, however, is that all the water nourishes the landscape so it appears lush and green.
Dry season
Mexico's dry season occurs between November and April. Weather is normally warm during this time and there is little to no rainfall. As a result, the landscape is often less vibrant and more parched during this season.
Humid season
From May to July, Mexico experiences extremely hot and humid weather. While this is a good time of year to spend snorkeling or swimming along the beautiful coastline, sightseers should wait for a cooler time of year to book their ticket.
High season
High season refers to the most popular time of year to visit a country which results in inflated accommodation and transportation prices. In Mexico, the high season takes place between December and April when tourists from colder countries flock to the country's calm, warm climate.
Low season
The least popular time to visit Mexico is during May and June, as well as between September and November. During this time, accommodation and transportations prices can be up to 50 percent lower than during the high season.
Hurricane season
Peak hurricane season in Mexico occurs from June to November, with visitors being most at-risk during September.
Regardless of what time of year you're planning on visiting Mexico, make sure to invest in insurance before you go. Lewis and Lewis Insurance Agency can provide you with the best home, boat, medical, and Mexico vehicle insurance at a great cost. Get your free quote today.