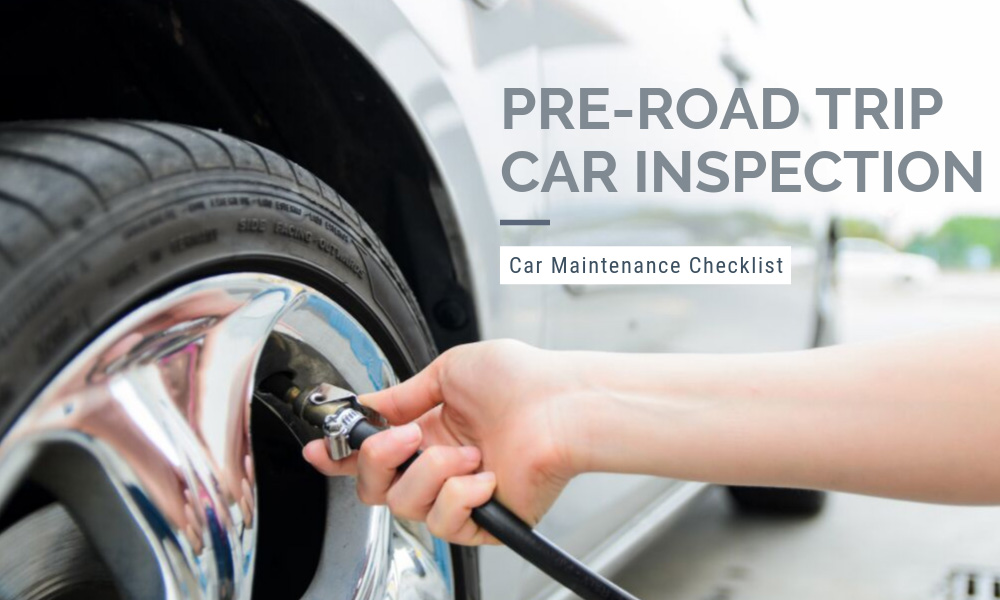 Before embarking on a road trip, it's important to make sure that your car is working properly. Doing so will help you avoid any roadside disasters that could potentially ruin your trip, or worse, put you and your passengers in danger. If you're planning an exciting voyage out on the open road, follow this pre-road trip car inspection checklist to ensure that your trip—and vehicle—run smoothly.
Tires
A road trip is sure to put your tires to the test. To ensure that they can withstand the extra strain that comes with long days on the road, make sure to check their pressure and tread depth. Consult your vehicle's manual and use a tire gauge to make sure you appropriately fill your tires.
Brakes
Propper functioning brakes are extremely important when it comes to the safety of your vehicle. Worn down brake pads and rotors will spell trouble, so check to see if your car needs these replacements.
Lights
Having burnt out lights isn't just a safety hazard, they could also lead to costly tickets. Before leaving the driveway, make sure to check to see if your headlights, high beams, taillights, and left and right turn signals work correctly.
Fluids
Your car has six essential fluids: radiator, brake, power steering, transmission, and windshield fluid, as well as oil. To make sure that your car functions properly, get your fluids regularly checked. You'll also want to consider how far your trip is to determine if a mechanic will need to service any of the fluids before you leave.
Air Filter
To avoid breathing in dusty, dirty air your entire trip, check to see if your air filter has reached capacity, and change it if necessary. Aside from reducing interior air quality, forgetting to change your air filter could impact your engine's performance and fuel economy.
Belts
If the surface of your engine belt appears ragged, cracked, or torn, you should replace them before your trip. You should also make sure that your belt isn't loose as this may cause it to fall off while you are driving.
No matter how much you prepare, accidents can still happen. As such, it is important to invest in auto insurance before going on a road trip. If your travels are leading you south of the border, Lewis and Lewis Insurance Agency has you covered. We offer a great deal on reliable Mexican tourist auto insurance. You can apply online today for a quick and free quote—our team will keep you safe throughout all 1,972,550 square kilometers of Mexico.