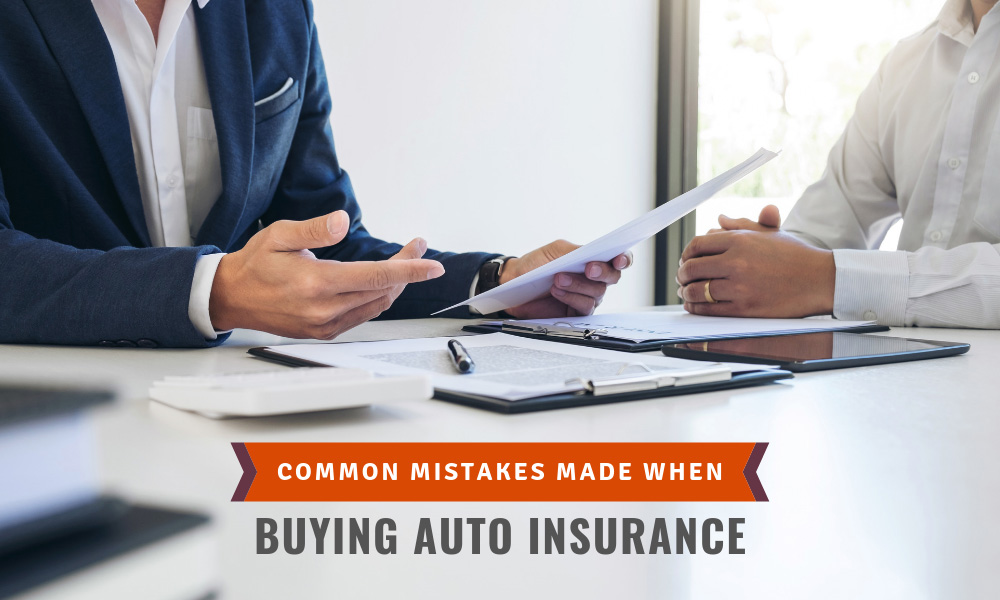 Whether you're driving in the U.S. or Mexico, you must have car insurance. As such, failing to have it could get you into serious legal and financial trouble in the case of an accident. While some people choose to opt-out of car insurance in the hope that they won't ever require it, this optimistic attitude won't do them any favors when reality hits. To ensure you have the coverage you need, here are some common mistakes made when buying auto insurance that you should avoid.
Not doing your research
Fully understanding your auto insurance coverage is essential. However, many people make the mistake of not doing their research or asking their insurance agent enough questions. As a result, these individuals may end up with less coverage than they need or think they have coverage for something they don't. To avoid this mistake, make sure to contact your insurance company's representative to ask for help determining how much coverage you need.
Purchasing the minimum amount of coverage
Taking the cheap route when it comes to car insurance could cost you in the long run. When you buy the minimum amount of car insurance possible, you may save some money—initially. However, if you end up getting into a costly accident, your sparing coverage policy may not even make a dent in covering the damage expenses. As such, you should talk with your insurance agent to develop a secure coverage plan and be willing to pay a higher cost up-front. When determining your coverage, don't forget to consider policy add-ons, such as uninsured motorist insurance, to keep you fully protected on the road.
Lying about your driving history
Not being truthful about your driving history—whether you're leaving out important data or fabricating information—on your auto insurance application is a big mistake. People often fudge their information because they think the insurance company won't notice and they'll get a cheaper insurance rate. The process of preparing a policy, however, involves digging into a driver's dirty laundry. As such, past accidents, traffic violations, or DUI's will likely come up. These discoveries could result in a denied claim, a policy cancellation, or increased premiums. Even if the company doesn't notice the inaccurate information during the underwriting process, it will likely surface in the case that you get into an accident—which is when you need your insurance the most.
Not assessing all your options
There are a lot of insurance companies to choose from. As such, your likelihood of finding the best deal for your needs after only looking into one or two policies is very slim. The truth is, many people choose to settle down with a company without giving other options a chance. However, doing so is a costly mistake, as you could be missing out on a policy that better suits your needs. Even if you committed to an insurance policy years ago, it's important to shop around every once in a while. This way you can make sure that you're still getting the best deal.
Failing to prioritize customer service
With so much to consider when purchasing auto insurance, many people forget to prioritize customer service. Doing this is a big mistake. Look into a company's claims history and get an idea of their service reputation. This will save you from a lot of frustration if you do ever get into an accident. Look at customer satisfaction surveys or complaint reports on insurance commissioner websites. This will give you an idea of which companies have the highest complain rates—these are the ones you should avoid.
Not updating your policy
Life changes such as purchasing a home, getting married, or sending a child to college can have a direct impact on your car insurance. These events can change how much you pay or how much coverage you need. As such, the policy that you got a few years ago may no longer suit your needs. To ensure that you have proper coverage, notify your car insurance agent each time a significant change occurs so they can update your policy.
Forgetting to investigate discounts
The number of discounts that car insurance providers offer may surprise you. Certain companies provide lower prices if you meet the following standards:
You're a student
You work in a certain profession
You pay in full
You drive a hybrid automobile
You have multiple vehicles on the same policy
You own a home
Due to the vast variety of discounts available, failing to see if you qualify could mean that you're paying more for your insurance than needed. While the overall policy costs should be your main focus to receive optimal savings, don't overlook discounts.
Not bundling your insurance plans
Bundling multiple insurable interests with one company can end up saving you a lot of money. This is because many insurance agencies will offer you big discounts if you choose to cover a variety of your insurable interests with their company. As such, if you have the option to acquire home, boat, medical, or other forms of insurance at the same company as your auto insurance, you should. As a bonus, doing so will simplify your insurance plan because you won't have to keep up with multiple companies.
Paying your insurance on a monthly basis
While paying for your insurance monthly may be easier to budget for than making larger, less-frequent ones, doing so could cost you. Those who pay for their insurance monthly experience higher premiums than those who pay either every six months or just once a year. Insurance companies may also charge interest or force you to pay other costly service fees. As such, if you're financially able, you should opt to pay your auto insurance bill in-full.
If you live or are planning a vacation in Mexico, Lewis and Lewis Insurance Agency offers various annual and short-term Mexican auto insurance options. This will provide you the protection you need while exploring the country's beauty. We also offer boat, medical, home, and kidnap and ransom insurance to ensure your safety no matter what life throws at you. For more information, contact us today or receive a free quote.