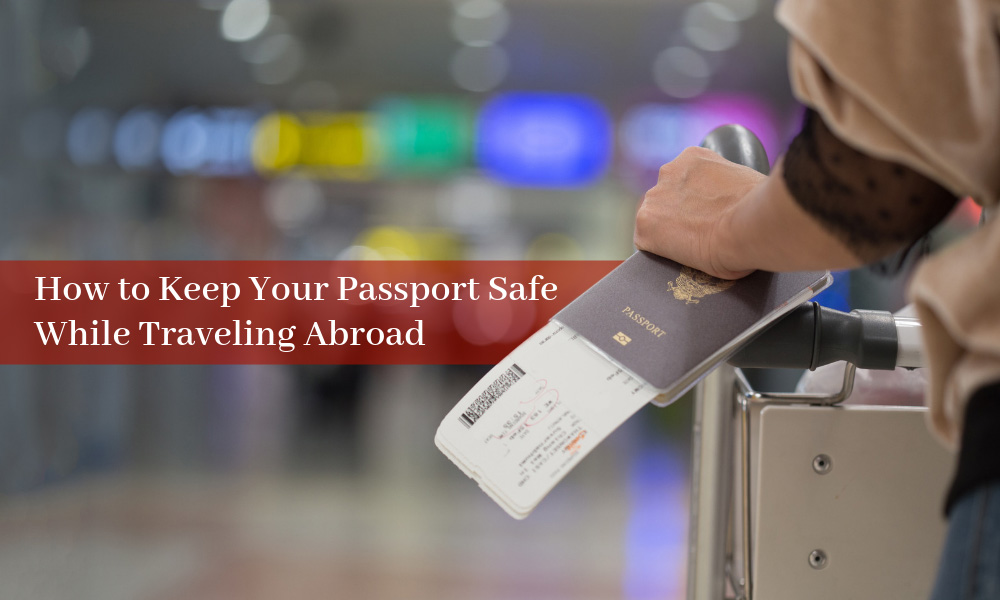 When traveling abroad, few items are more important than your passport. If you lose your passport, your flight plans will become disrupted, and you'll have to wait for an emergency replacement. To prevent this stressful situation from occurring, follow these tips on how to keep your passport safe while traveling.
Don't keep it in your back pocket
Keeping your passport in your back pocket is a beacon for pick-pocketers who can swipe it without you even noticing. Plus, it could easily slip out when you sit down or walk around throughout the day.
Get a passport cover
Passport covers don't just prevent your passport from getting damaged. They also prevent onlookers from knowing where your passport is from. Since U.S. passports are especially targeted for theft, it can be beneficial to keep the origin of your passport private.
Have a designated spot for your passport
Moving your passport from your duffel bag to your purse to your pocket makes it more likely to get misplaced. Instead, put your passport back in the same place after each use, so you always know where it is. This area should be hard to get to—such as an internal pocket that zips or buttons shut.
Provide contact information inside your passport
If someone finds your passport, make sure they can reach you by listing your information on your passport's designated contact page. This way, they can return it to you if they're kind enough to do so.
Only keep your passport with you if you need it
Unless you need your passport, it should always remain in a safe location at your accommodation. Keeping it on your person may provide you with some peace of mind, but it will also greatly increase its chances of getting lost or stolen.
In addition to a passport, travel insurance is also extremely important to have while traveling. If you're planning a trip south of the border, Lewis and Lewis Insurance Agency has various insurance options to keep you safe during your visit—from short-term Mexican auto insurance to medical coverage. Contact us to learn more or start with a free insurance quote today.