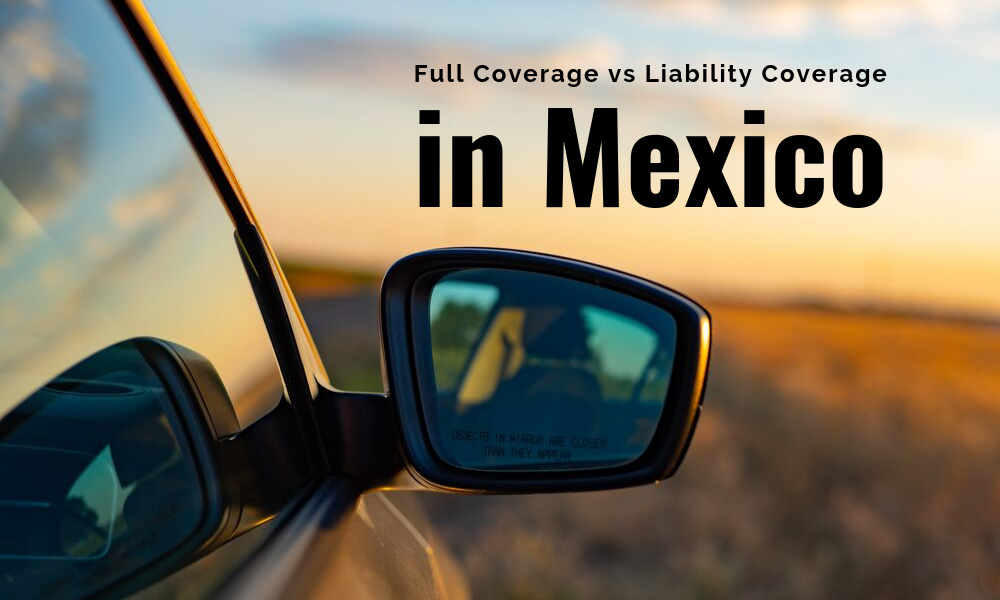 If you're planning a trip south of the border, you'll need to invest in car insurance to travel to Mexico. Not only is it required, but it's also essential for keeping you safe—both legally and financially.
When getting auto insurance south of the border, a topic of confusion that typically arises is the difference between full coverage vs. liability coverage in Mexico. While many people choose liability coverage, due to its cheaper cost, doing so isn't always the best option. To ensure that you receive the coverage that you need, it's important to understand the difference between these two types of auto insurance policies.
Liability coverage auto insurance in Mexico
Liability auto insurance is very important when driving in Mexico. If you cause an accident, this form of coverage will help pay the cost of damage to another person or their property. This form of auto insurance is the minimum amount of coverage required when driving in Mexico. As such, it only provides the most basic coverage. Typically, it will cover liability, medical payments, and legal assistance. However, it generally won't provide coverage for damage inflicted on your vehicle. While you don't legally need to invest in other forms of insurance, doing so is highly encouraged in order to protect you financially and legally, in the case of an accident.
Full coverage Mexican auto insurance
As its name suggests, full coverage Mexican auto insurance supplies more comprehensive coverage than liability coverage alone. In addition to liability coverage, a full coverage plan will typically cover damages done to your car, vandalism, theft, bail bond payments, and roadside assistance.
It's important to note, however, that each full coverage plan is different. As such, you shouldn't automatically assume that you're being covered for something just because you have full coverage. Make sure to read over your plan carefully to ensure that you are being covered for all necessary areas. If a specific form of coverage isn't listed on your insurance plan, your insurer will not cover you for it.
For comprehensive Mexican insurance coverage that you can trust, Lewis and Lewis Auto Insurance can help. Whether you're planning to visit Mexico for a few days or a whole year, we offer a range of coverage options to best suit your needs. To learn more about our services, contact us or get a free quote today.