Vehicle Permit to Travel to Mexico
With a free quote, you have nothing to lose.
Get a FREE Mexican Boat Insurance Quote Now!
Let Lewis and Lewis Insurance Agency help keep you safe, legal, and covered with a vehicle permit to travel to Mexico. Unlike driving an automobile with foreign license plates, bringing a maritime vessel can be a little different; however, different does not have to mean difficult. Our Mexican boat insurance will help keep you and your boat in line with Mexican liability insurance laws. Don't let this vital piece of your vacation puzzle keep from the amazing adventures that lie ahead.
The amount of liability coverage you need can depend on the type of vessel, the motor size, and the type of recreation you will be enjoying while on Mexico's crisp blue waters. Enjoy your boats, jet skis, fishing vessels, and luxury yachts while on the Mexican coast. We designed each of our policies to cover both your maritime vessel and the occupants in case of an accident; don't let the need for liability coverage stop you from having the time of your life.
Along with our top-of-the-line, our world-class customer service representatives are available to help with any policy purchases, changes, questions, or needs you may have. We encourage you to contact us by phone or online today to get started—with Lewis and Lewis Insurance, you'll have the best coverage at the best prices. Your trip to Mexico will be nothing but smooth sailing from here on out!
Applications
Please select, complete, and return your application to:
Lewis and Lewis Insurance Agency, Inc.
11900 West Olympic Blvd., #475
Los Angeles CA 90064

JimLewis@MexicanAutoInsurance.com
Fax: (310) 207-7701
"Mexican Boat Insurance" CHARTIS/AIG
Download Application for Mexican Boat Insurance Quote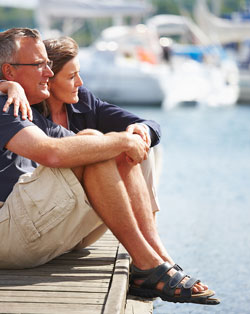 Enjoy the peace of mind a Lewis and Lewis
watercraft insurance policy can bring you.