Ransom and Kidnapping Insurance in Mexico
Lewis and Lewis Insurance Agency, Inc. secures Kidnap and Ransom coverage through Petersen International Underwriters, a Lloydʹs London Coverholder, and is certified in Homeland Security Preparation and Response Team Level III for Individuals, Corporations, Missionary Groups, Financial Institutions, and Educational Institutions.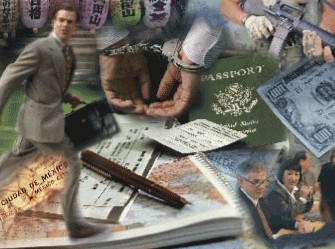 Request a kidnapping insurance quote
Download Epic Kidnap and Ransom Insurance Application
To receive a quote, simply:
Download and complete the form above.
Email or Fax the completed form to

Jim Lewis

.

Email:

Fax Number:

(310) 207-7701

We will review your document and provide you with a quote.
---
Covered Events
Ransom Reimbursement

Underwriters will reimburse the ransom paid for a covered event.

Personal Accident

Lump sum benefit for loss of limb(s), loss of sight, loss of extremity, permanent total disablement or death of the insured, solely and directly as a result of an insured event.

Loss of Ransom During Delivery

The loss in transit of a ransom by confiscation, destruction, disappearance, seizure or theft while it is being conveyed, to those who have demanded it, by a person authorized to do so by the policy owner.

Private Negotiator

Expenses for an independent negotiator engaged by the policy owner with the prior authorization of underwriters.

Public Relations

Expenses of an independent public relations consultant and/or interpreter.

Travel Expenses

Costs of travel and accommodation incurred as recommended by the Crisis Response Team.

Psychiatric Expenses

Expenses for independent psychiatric, medical, and legal advice incurred prior to and within twelve consecutive calendar months of the release of the insured.

Reward Payments

Reward paid by the policy owner to an informant for information which contributes to the resolution of the insured event.

Financial Losses

Personal financial loss suffered by a Insured Person solely as a direct result of the physical inability to attend to personal financial matters while a victim of a Kidnap, Extortion, Detention or Hijack.

Loss of Income

100% of a Kidnapped, detained or hijacked insured's gross salary including bonuses, commissions, cost of living adjustments, pension and/or welfare contributions and allowances, which were contractually due at the time the Insured Event occurs and for 60 consecutive days following the release. Detention benefits will be limited to a period of 36 consecutive calendar months.

Employee Income Protector

The costs incurred by the policy owner for the salaries of employees specifically designated to assist in negotiating on an insured event. These are not to exceed the employee's 100% of salary including bonuses and allowances. Plus, all other reasonable expenses solely and directly incurred in connection with such negotiations, provided that an itemized account of such employee's time, services and expenses is provided.

Asset Protection

Benefits to cover interest on loans raised specifically to meet a Ransom and in respect of amounts reimbursed, provided that the loan is repaid within seven days of the policy owner receiving reimbursement of the same from the policy.

Security Coverage

Expenses for security guards hired solely and directly for the purpose of protecting an insured located in the country where an Insured Event has occurred and on the specific recommendation of the Crisis Response Team.

Rehabilitation Benefit

Rest and rehabilitation expenses that occur within six consecutive calendar months following the release of a Kidnap, Detention, and/or Hijack victim and are incurred by the victim, the victim's spouse and/or children.

Funeral Expenses

Cost of repatriation of the body of the Kidnap, Detention, and/or Hijack victim in the event of death during and Insured Event. Costs of burial/cremation of the Kidnap and/or Detention and/or Hijack victim insured in the event of death during an Insured Event.

Child Care

Expenses of child care incurred directly as a result of a Kidnap, Detention, and/or Hijack.
Enjoy the peace of mind a Lewis and Lewis
Ransom and kidnapping insurance in Mexico policy can bring you.