English | Français 🇨🇦&nbsp🇫🇷 | Español 🇲🇽&nbsp🇪🇸
Great Mexican Auto Insurance Online
More Mexican auto insurance coverage, a superior value, and a great choice!
Mexican Tourist Auto Insurance for Mexico Travel
Superb Mexican Insurance Online
At Lewis and Lewis, we provide Mexican insurance whether you plan to visit for a few months or just a couple days. We offer coverage options for vehicles, homes, medical, life, boat liability and more. The duration of our coverage plans ranges from 1 day to yearly options.
Lewis and Lewis Mexican Tourist Auto Insurance policies are underwritten by Qualitas the Largest Insurer of Vehicles in Mexico and include:
$500,000 CSL USD Liability for Bodily Injury and Property Damage

$50,000 USD Medical Payments

per accident, $10,000 USD per person

Uninsured Motorist

using the same Medical Payments limits

$100,000 USD Legal Service

Bail Bond, Attorney, Criminal and Civil Defense
Qualitas One Call 24/7 Claim Dispatch 01 (800) 800-2880

GRUPO AUSA

Tourist Travel Assistance includes:


International Air Ambulance

for a

Life Threating Illness or Accident




Flights from Mexico to:

Vancouver, BC Canada
San Diego, CA USA
Houston, TX USA

Vehicle Breakdown, Theft and Accident Assistance

Trip continuation or return home
Plane tickets $150 USD per person $750 USD per event
Towing $300 USD per trip
Gasoline to reach the nearest service station
Jumpstart and battery recharge
Flat tire change and/or deliver flat tire for repair
Locksmith Payment for repair and his travel cost
Rental Car for 2 days

GRUPO AUSA:
One Call 24/7 Claim Dispatch: 01 (800) 262-6911
Full Coverage Mexican Auto Insurance Adds:

LABOR RATES: QUALITAS pays the USA hourly labor rate if the vehicle is repaired in the USA.

Fixed Deductible of $500 USD: Collision, Fire, Natural Disaster, and Total Theft.

(*) For Motorhomes, Travel Trailers, 5th Wheels, Cab-Over Campers, SUVs & Pickups, the Fixed Deductible is $1,000 USD.

Coverage Areas:

Plan A: Limited Territory
Includes Baja California Norte, Baja California Sur, Sonora, Sinaloa, Chihuahua, Durango, Coahuila, Nuevo Leon, Tamaulipas, San Luis Potosi, Zacatecas, Nayarit, Jalisco, Aguascalientes, Colima, Guanajuato, Queretaro, and Michoacan.

Plan B: All of Mexico
Includes the entire Republic of Mexico.

Multicar Discount:

10% Multicar Discount
Purchase your Mexican Auto Insurance online, by mail, or facsimile now.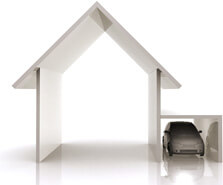 More Insurance Products
We have outstanding Mexican insurance for your automobile, truck, SUV, van, motorhome, motorcycle, home, condominium, medical, yacht, boat, and more...
Great Customer Service
At Lewis and Lewis, we value customer relationships. Many of our Mexican Insurance clients have been insured with us for most of the 40 years we have been in business. Our clients rely on our service year after year, after year. See for yourself why we are the best choice in Mexican auto insurance online.